Cambridge is home to one of the world's oldest and most famous universities. It's a very English experience. It is said that if you take deep breaths of Cambridge air, your IQ rises like a hot air balloon. For centuries, the nation's brightest (and richest) have studied in Cambridge and its sister university city Oxford. It's one of the great places of learning. And it's a great place to enjoy yourself.
Cambridge has its own film festival , as well as the Summer in the City season, the Shakespeare Festival , the Strawberry Fair , the Cambridge Literary Festival , the Science Festival , the Buskers and Street Performers Festival , the Big Weekend event, and perhaps most famous of all, the Cambridge Folk Festival . If you need more excitement, London is just 50 minutes away by train.
Cambridge is quite small. The population is about 125,000. About 25,000 are students. Do you remember the story about the apple falling off the tree next to Isaac Newton who then developed the law of gravity and made many other extraordinary discoveries? Well, he lived and studied in Cambridge. So, you'll be fine.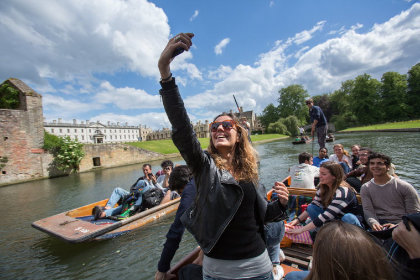 Studio Cambridge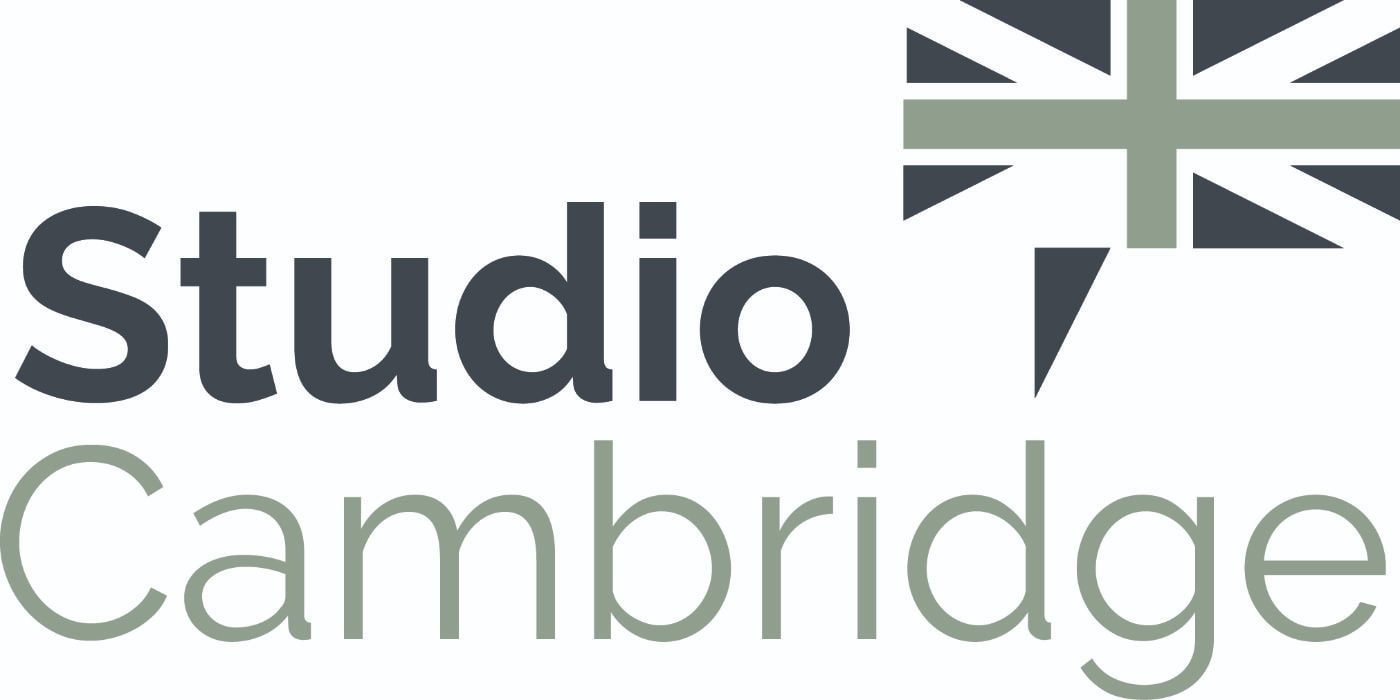 Studio Cambridge is the oldest English language school in Cambridge, England, established in 1954. Their mission is to bring together people from around the world to learn English in England and to encourage intellectual curiosity, cultural awareness and tolerance. It aims to provide a safe, welcoming environment in which students can improve their English language skills and gain insight into British life, culture and heritage, both inside and outside the classroom.
Studio Cambridge have successfully taught English to over 100,000 students and each year welcome students from over 65 different countries. They have a strong reputation amongst their students and partners for personal care and attention.
Cambridge is an exciting place in which to live and study. It is small enough to get around easily on foot or by bicycle, but big enough to have all the shops, restaurants, cinemas, theatres, clubs, museums, galleries and sporting facilities that you need.
where is it?
Cambridge is 45 minutes by train, north of London.
Studio Cambridge is 15 minutes walking distance to the city centre and 2 minutes to the train station.
where can i sleep?
Homestay: Most homestays are a maximum of 40 minutes' commute from the school
Student residence: single en-suite room, walking distance from the school
what can I study?
Year-Round Programmes:
General English: Mornings only – 20 lessons/15 hours per week
Mornings and afternoons – 28 lessons /21 hours per week
IELTS preparation
Cambridge examination preparation (FCE and CAE)
Private lessons
Group courses
Year-round junior camp for ages 14-17
4 summer camps for ages 9-17
good to know..
Max class size: 16
Average class size: 13
School capacity: 150 students
Average Age: 23
Minimum Age: 16 for adult courses, 14 for junior year-round camp
Lessons are 45 minutes
13 classrooms
Student café
Garden
Free Wi-Fi
Airport transfer from any airport (at additional charge)
Registration for CAE or FCE exam
Learning Centre
Activities
Exciting social programme – walking tour of Cambridge, sports, museum visits, arts & crafts, Cambridge University College visits, quizzes, bingo, bowling, cinema, punting on the River Cam (some of these have an additional cost)
Excursions to places of interest – London, Oxford, Brighton, Canterbury & Leeds Castle, Warwick Castle etc (at additional cost)
The Language House likes
Studio Cambridge offer a real 'Cambridge experience'. The school is in a lovely old Harry Potteresque building close to one of Europe's oldest universities. Go punting on the river after school. Remember the story about the apple that fell on a man's head and the law of gravity? Yes, Sir Isaac Newton as well as Charles Darwin studied at the University of Cambridge .