Learn. Improve. Master.
All levels. Private coaching and small groups classes.
In-company, in our Geneva school, on-line as well as immersion courses for professionals in the UK.

A five star learning experience

70 Google reviews and *****. Read comments from our professional clients here You will probably recognise some names and companies.
At The Language House you will become:
Confident and fluent - Speak English more easily with less stress and greater confidence. Find your words. Participate more effectively in meetings. Understand more and be understood.

Professional and effective - Develop and master the English you need in your field of expertise. Practical English for your work. Communicate better with colleagues and clients. Prepare for new job opportunities. Consolidate your future.
International and highly skilled - Inspire your team, clients and managers. Lead the conversation. Chair the meeting. Pitch and present. Network with greater confidence. Develop your inter-cultural awareness. Become a confident public-speaker. Structure and deliver high impact presentations. Write persuasively and with clarity.
English only - We specialise in professional English language training. English only. Our trainers concentrate on the skills that you need to reach to your objectives.
Our students come from all walks of life; business, finance, law, real estate, hospitality, the health sector, media, international organisations, IT, academia and education, science, engineering, watchmaking, real estate and the public sector to name a few. Some are complete beginners, and some are almost native speakers. We cater for all levels. Some have specific targets such as presentations, writing, an exam or an interview. Most of our students are looking for a boost in confidence and fluency in English.
New courses for professionals:
High Impact Presentations
–
read more
Public Speaking
-
read more
Check your level now - complete our online test here
Geneva courses
Course prices
Covid measures (December 2021)
At The Language House we always do our very best to help our students reach their goal of learning English. This includes trying to keep our clients and employees safe and healthy during the global pandemic. Since early 2020, this has meant lots of precautions: regular handwashing, mask-wearing, disinfecting of surfaces, limiting the number of students in class to one or two (if from the same company), the installation of perspex screens and the regular airing of shared spaces. In a word, we adapt.
As the new variant of the virus spreads, we are aware that some people are no longer comfortable or able to have lessons in our school or in their company. If this is your case please let us know and we will be happy to organise online lessons via Zoom. Of course, if there are changes to the government's rules on face-to-face meetings over the next few weeks/months we are ready to continue all our lessons online with no interruption to service or effect on quality.
Please feel free to contact us if you would like to discuss any of this in more detail with our director Garry Littman or senior trainer David Creber.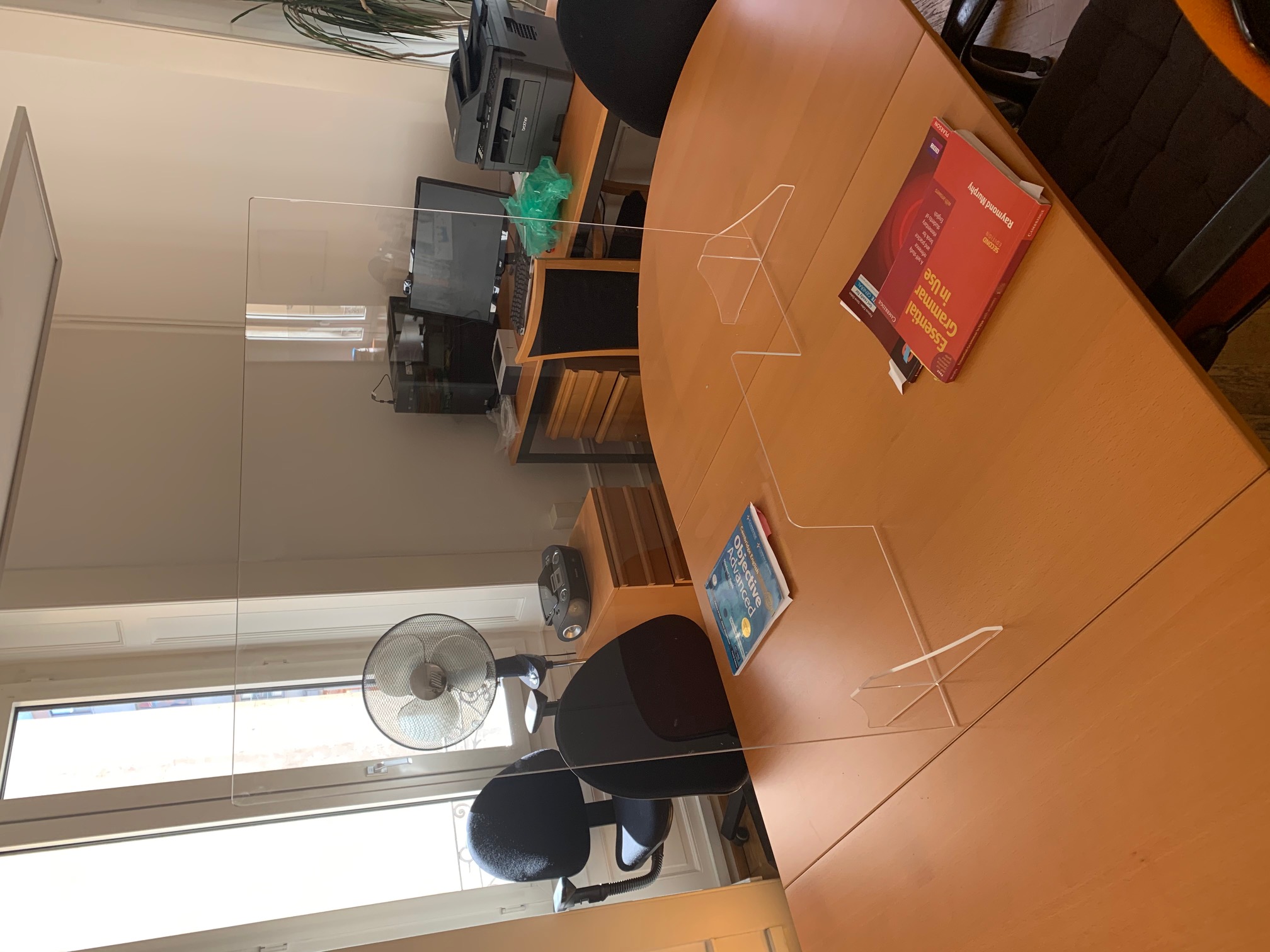 Training room at The Language House in Geneva
Immersion courses for professionals in the UK
We also partner with some of the world's finest training centres for professionals. You will develop your professional language skills with people of a similar profile and age and with mature experienced trainers. We promise you will be comfortable in your classes and your accommodation.
Courses cover the important communication skills you need in your day-to -day activities: Presentations, negotiating, socialising, meetings, leadership, team-building, networking, conflict resolution to name a few.
Good news: Our UK scentres for professionals are open for business again

Courses are intensive, from 15 to 30 hours per week. It's the fast track to better English. A two-week immersion course will take your English to the next level.
Choose from small group classes, private lessons or a mix of both. If you don't have much time, we can add on weekend lessons. We can tailor the classes to meet your needs. Tell us which facet of English you need to develop and we will find the right training centre and course for you.
There are many accommodation choices: executive homestay with your private bathroom, residences, guesthouse and hotels. Where to study? Here are three of the best.
LONDON SCHOOL OF ENGLISH -
The best professional training centre in London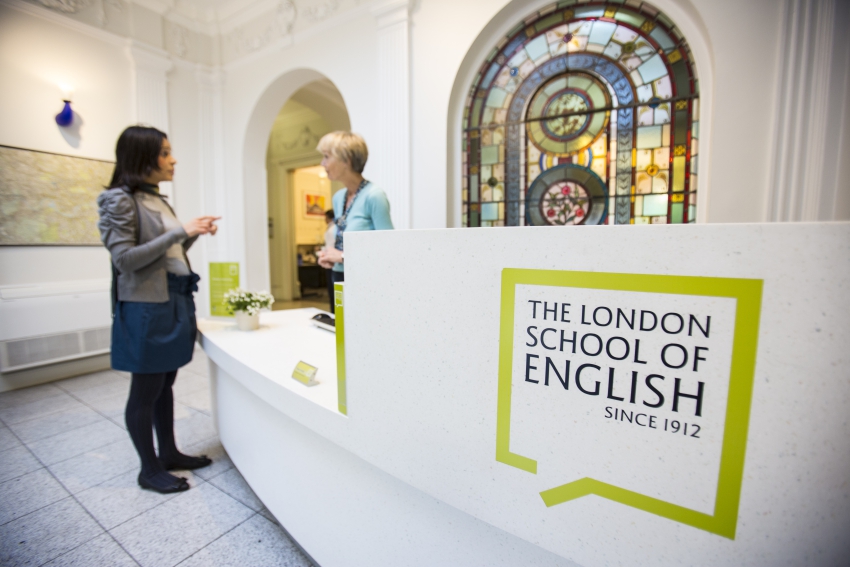 Matthieu Hoffstetter, associate editor at Bilan, studied professional English at The London School of English.
The London School of English
is a world leader in professional English training. We've been sending Swiss and French professionals here since 2001. The training centre is in comfortable Holland Park, close to the centre of London. Experienced trainers, excellent client services and comfortable accommodation… few training centres are in the same league as The London School of English. There is a wide range of professional courses suitable for CEOs, senior managers, lawyers and those starting off in their careers.
Read more
---
TREBINSHUN

HOUSE -
Five-star executive residential courses in the Welsh countryside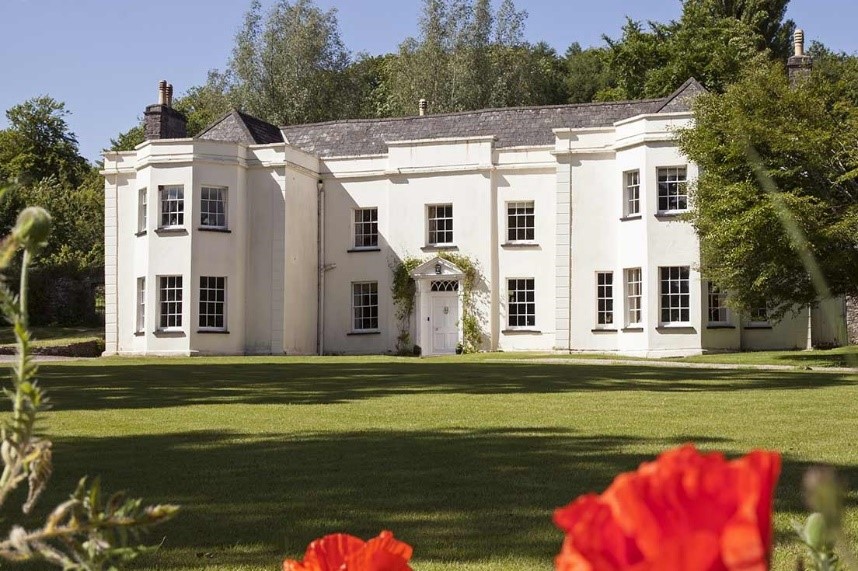 Trebinshun House offers residential English training for executives and CEOs in a beautiful 400-year-old mansion in the Wales countryside. Superb facilities and teaching. Maximum intake: 12 clients. Breakfast, lunch and dinner with your trainers. A chef prepares meals every evening in a magnificent dining room. Private lessons and small group lessons of 2 or 3 participants. Average age 40. Read more
---
WORCHESTER SCHOOL OF ENGLISH -
Small hands-on centre for mature learners in 'real' England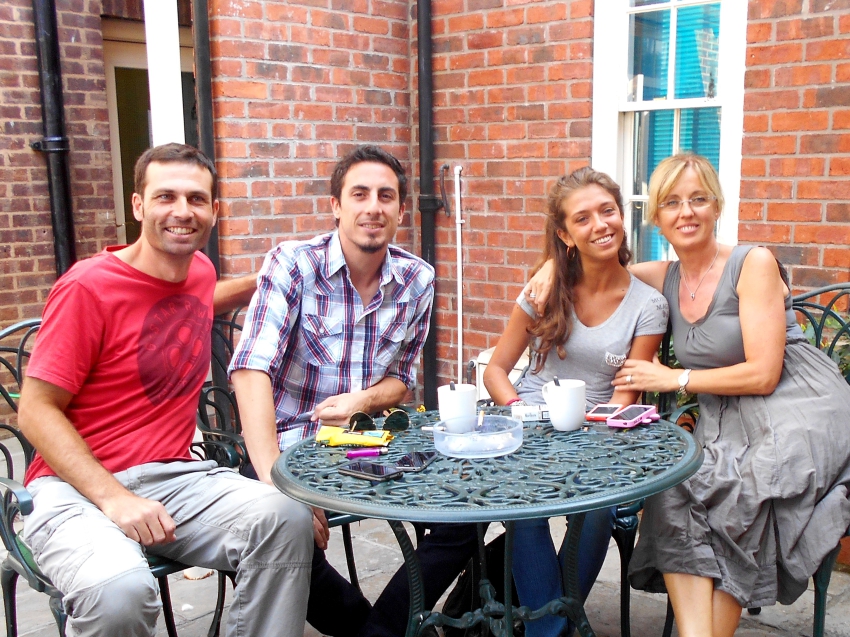 Worchester School of English is a small, highly-personalized training centre for mature professional people. The centre is in a spacious and elegant Georgian building in Worchester, far from the London crowds. Professional English and general English courses. Private training and groups classes (maximum six participants). Average age of clients is 44. Read more