Cape Town is a beautiful city bathed in sunshine almost all year round. The city has a rich mix of cultures, cuisines and landscapes. It sits below the impressive Table Mountain National Park and next to the South Atlantic Ocean. Cape Town is a melting pot of Christian, Muslim, Jewish, Hindu and traditional African beliefs. It has a population 3.75 million. It's a great place to start your South African adventures. Why not finish your studies with a shark cage dive, or work on an organic farm?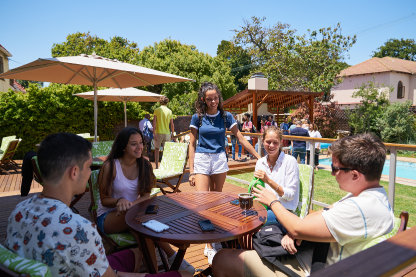 Good Hope Studies - City Centre & Newlands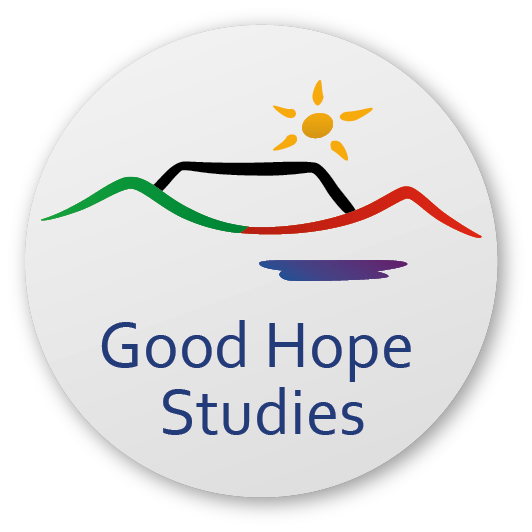 Good Hope Studies is an internationally accredited (EAQUALS & IALC) English language school. It has two centres in the city. Students can choose between the vibrant city centre campus, or the upmarket residential area of Newlands, close to the University of Cape Town. Good Hope Studies has stylish premises. The locations are safe and easily accessible by public transport. It's a privately-owned school, established in 1995.
where is it?
Cape Town is on the south-west coast of South Africa
Two campuses: City centre and Newlands
Close to the beach, public transport, tourist attractions
where can I sleep?
Homestay/Homestay Plus
Student house
Student residence
Campus accommodation
what can i study?
General English courses
Intensive courses
English for work
English Plus (course + volunteer, surf course, immersion)
IELTS & TOEFL Courses
Cambridge courses (FCE, CAE, CPE)
Private lessons
Study Year Programme
Volunteer Programme
Teacher Training Programme (CELTA & Delta)
50 Plus Programme
Tertiary Education
good to know..
Max class size: 10 students
Average class size: 8 students
School capacity: 200 students
Average Age: 24
Minimum Age: 17
One lesson is 50 minutes
27 classrooms
Interactive touch-screen displays
Free Wi-Fi and computers for Internet access
Student lounge area with free coffee and tea
Large classrooms with natural light
Large garden with pool
Large selection of host families
Restaurants, shops within walking distance
Activities
The Good Hope Studies Social Club organises a number of activities per week. The activities are a great way to visit all the must-see places in Cape Town and surroundings. The social club is also a great place to make friends and practice newly-acquired language skills.
Sample of social programme activities:
Ocean kayaking
Soup kitchen (help with a feeding programme in a disadvantaged community)
Soccer games
Visit Bay Harbour Market in Hout Bay
4 Day Garden Route Tour
Concerts, drumming, surfing, hike up Table Mountain
Winelands tour
Shark cage diving
Bungee and safari weekends, etc
The Language House likes
Good Hope Studies offers some brilliant activities and volunteers programmes. Here are just a few ideas:
Learn English in the morning, volunteer or surf in the afternoon
Help and work with vulnerable children in disadvantaged communities
Be part of rehabilitating and protecting African wildlife such as lions, cheetahs, elephants, rhinos and even sharks