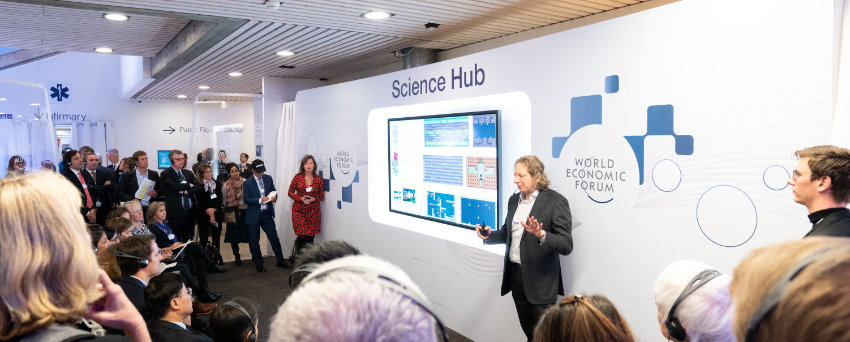 Presentation is a core professional skill and key leadership behaviour
Research suggests that the top predictor of professional success and upward mobility is how much you enjoy and how good you are at presenting.
Presentation is a core professional skill and key leadership behaviour. Your ability and confidence in this vitally important professional competency can be developed and the pay-off will be greater visibility and an enhanced reputation in the workplace with your key stakeholders.
This course will enable you to learn, practise and perfect the essential skills of delivering effective and engaging presentations both in-person and digitally. Through a combination of virtual sessions and coursework you will develop your ability to make a powerful and lasting impact when you speak.
Participants will receive expert feedback and the presenting to the next level.
Our trainer Neal Cooper will help you take your presentations and public-speaking to the next level.
Course content
Structuring content and designing compelling presentations
Building your confidence and dealing with nerves
Practice sessions and expert feedback and coaching
Effective body language techniques
Digital presentation techniques and practice
Effective vocal delivery techniques
Influencing your audience: communication styles and the language of persuasion
Practice sessions and final feedback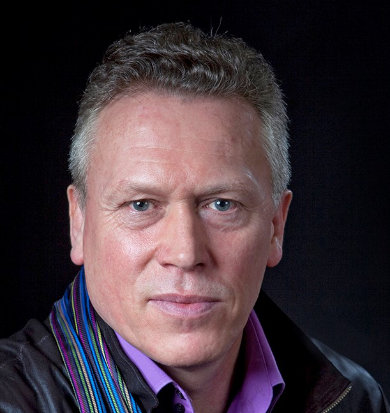 Trainer
Neal Cooper – presentation and public speaking expert and coach
Neal is a highly experienced training consultant based in London. For over 20 years he has trained and coached people from all walks of life in the art of presentation and public speaking. Thanks to this experience he has developed a deep understanding of the techniques required by presenters and public speakers. With his keen ability to identify speakers' strengths and development needs, and his ability to create an inclusive, supportive and nurturing learning experience, he enables others to develop significantly and with velocity.
He currently delivers webinars on core professional skills such as presentation, influencing, negotiating, resilience, professional networking skills and emotional intelligence and dealing with conflict for the UK-based Nuclear Industry Association and also runs public-speaking courses for Speak-up Challenge.
Neal is also an experienced corporate language trainer, and an international opera singer. He speaks French and German fluently and lived in France for 17 years. He has trained senior managers and team leaders in companies in Geneva such as HSBC Private Banking, Lombard Odier SA, Royal Bank of Scotland, Natwest Bank, Yahoo!, American Express, Network Rail and Société Générale. He is an expert public speaker in his own right and has led webinars and courses in the financial services sector, the nuclear industry, and many other industries. He has also worked as a dialogue coach on films by Bernardo Bertolucci and Nikita Mikhalkov, and John Mackenzie and worked with actors such as Eva Green, Judith Godreche, Matthew Modine and Jonathan Reece-Myers.
He's also the nephew of the British boxing heavyweight champion Sir Henry Cooper who famously knocked down Cassius Clay (Muhammad Ali) in 1963.
Testimonies
Just a quick message to let you know that the presentation went very well this morning and that I had very nice feedback from my colleagues. Thank YOU SO MUCH for all your pieces of advice, support and help in building my story!
Yolanda Bornand, Global Head of Marketing and Communications, Zedra, Geneva
Excellent sessions with Neal who structures his remarks through a well-constructed and interactive course. The message is clear, pertinent and very useful to develop more impact in professional and personal communication.
Xavier Bonna, Banque Lombard Odier & Cie SA, Switzerland
Neal is an excellent trainer, practical sessions really helped our group. We particularly enjoyed that the course covered a broad range of tips/ advice on presentations.
Norah Babic, Inter-Parliamentary Union, Geneva

Neal is an empowering and uplifting public speaking trainer and coach. He made it his mission to draw out our gifts to allow us to fulfil our potential. He was committed to building rapport with each of us and very quickly was able to identify our unique strengths and tailor his support effectively. The programme was one of the best things I have done - I am extremely grateful for Neal's tutelage and support!
Zeenat Islam, barrister UK
Very lively presentation with great insights into how we performed in making our presentations with lots of advice and tips… the course content, delivery and the presenter's knowledge were excellent.
Cyrille Urfer, senior wealth manager, Switzerland
Neal has the ability to communicate clearly, engage the audience and provide a positive learning environment. His course was a great starting point for embarking on a public speaking career and acquiring the skills to confidently present in front of a large group. I commend Neal for his professional approach, his continued support throughout, his enthusiastic attitude and his friendly, down-to-earth character.
Ian Batson-Wright, Training Director UK
A well-structured and instructive course. The presenter's knowledge and delivery were excellent.
Serge Ledermann, finance consultant, Switzerland
The sessions with Neal transformed me as a speaker. I really appreciate how he tweaked my ideas and provided excellent advice on delivery of the content. I now have a better understanding of personalisation of my content and its impact on my audience, thanks to Neal.
Ritesh Nigam, author and speaker UK
Neal is a great speaking coach. The progress that we made was incredible and has totally changed our lives. I wouldn't be this far along in my personal goals or have much courage to push forward without his help, guidance, and support. For that, I will always be truly grateful.
Michael Thomas, teacher and personal development coach UK
Neal had this innate ability to tune into everyone's frequency. It does not matter where you come from, what matters is your story and Neal helped empower everyone with their stories. He was there to encourage, motivate, challenge, and inspire us to be our best. A special trainer.
George Trainwise, personal fitness trainer, organic body builder UK
Course details
Course can be delivered IN-PERSON or ONLINE.
For an in-person plan and quote, please contact The Language House by email (with training plan ) or telephone +41 22 321 52 63.
ONLINE Course details
Online with a course pack and pre-course assessment
Language level: minimum level B2+
8 sessions x 1.5 hours – 12 hours
Group courses: CHF 700 per participant (min 3, max 5)
Individual training: CHF 2100 including materials (full course)
Individual coaching packages:
3 hours – CHF 525
5 hours – CHF 875
8 hours – CHF 1400